Customer Satisfaction is our #1 Goal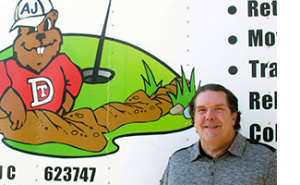 At Delivery Today, Inc., we strive to be first-rate in customer service. We believe that providing excellent customer service provides a strong foundation for an ongoing relationship with each client. We love taking care of our customers' delivery needs and getting to meet wonderful people and delivering to new places. 
Servicing the Pittsburgh area since 1993 | Fully Bonded and Insured
Highly Rated Member of the BBB
8016 Perry Hwy. Pittsburgh, PA 15237

Services Hours are Monday – Friday: 8 AM to 5 PM
Please email jeffrey@deliverytodayinc.com or call 412-367-7244.
To pre-schedule weekend delivery services, call 412-977-6175
The county locations that we primarily service are the following: Allegheny, Beaver, Fayette, Butler, Westmoreland, Washington and Mercer. If you have delivery needs beyond the primary service area, please give us a call. We will try to accommodate your needs or help you find an alterative resource.